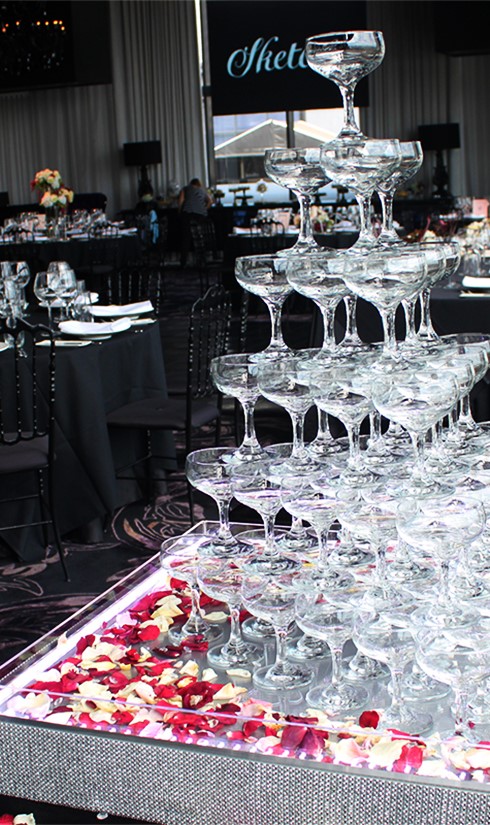 ABOUT US:
A chance meeting amongst the tranquil hills on the french riviera brought about the idea of bringing this fine French champagne to the shores of Australia...

We are a small family business with a love and passion for all things French; the tastes, the fragrances, the "joie de vivre" - Life is meant to be enjoyed!

For us "Nothing says celebration like Champagne", hence Champagne Towers was born.

With experience in the Events industry, and a love of creating beautiful things, combined with a love of all things associated with Champagne, we are passionate about adding a touch of luxury to your event.

Our Champagne Towers are the perfect statement piece, suited to all types of functions, whether it be a wedding, engagement, birthday, or Corporate Function.

Full Event Planning and Theming also available.

We love requests! We can customize our services to meet your every need and no job is too big or too small. We pride ourselves on being able to exceed expectations so call us now and allow us to create a stunning memory for your special day...